2017, Gone But Not Forgotten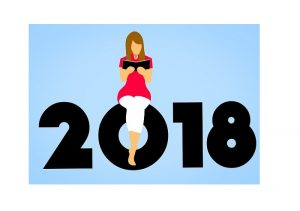 Women Bicycling is an online magazine advocating for health, wellness and fitness while promoting safe bicycling for healthier happier people everywhere.  While 2017 may be gone, the valued expert information and advice submitted by our esteemed contributors and enjoyed by our readers worldwide will not be forgotten.
A big thank you to those contributors to Women Bicycling who truly care about the health, wellness and fitness of people everywhere!   May 2018 be a great year to reach our goals and fulfill our resolutions for improved health, wellness and fitness, and may it be a year of people everywhere experiencing the joy and many benefits that come from riding a bicycle!
The Women Bicycling Logo is a Registered Trademark