Dockless Bike Sharing With LimeBike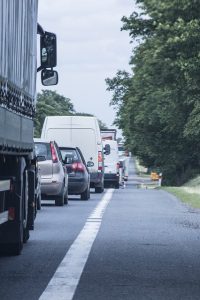 Let's face it, no one enjoys sitting in their car in traffic and public transportation is not always ideal.  Who hasn't spent time daydreaming about time wasted driving across town or wishing they could be anyplace but behind the wheel of their car?   Cities grapple with viable affordable transportation solutions, hampered by limited budgets.  Bike sharing seems an appealing addition to communities seeking green transportation alternatives. however these solutions can be costly.
The Los Angeles County Metropolitan Transportation Authority branded as "Metro", formerly known as the MTA already based in Los Angeles, recently expanded to deliver the Metro bike share program to the LA Waterfront.  The cost was nearly $1 million dollars with the expense to be shared between the port and the Metro.  Operational expenses are slated to be shared as well, estimated at approximately $260,000 annually, $140,000 of which to be paid by Metro.  This is taxpayer money.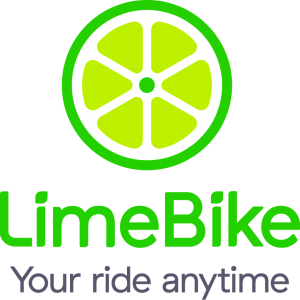 Enter a new appealing alternative program where  taxpayers pay nothing to implement.   You read correctly, zero cost to cities and campuses.  The solution, the LimeBike, a San Mateo based company launched in June of  2017 whose claim to fame is dockless bike sharing.  A fleet of 250 green and yellow LimeBike's were delivered to the Los Angeles communities of San Pedro, Wilmington and Watts in November 2017 for a three month pilot program.  The agreement was struck with Councilman Joe Buscaino (15th District) providing residents with an inexpensive green alternative.  This public ride sharing program utilizes the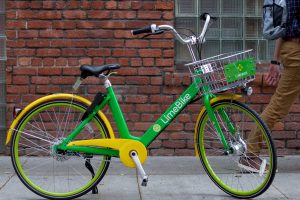 LimeBike, which are GPS enabled, phone app connected bicycles that do not require an expensive docking station.  Want to give it a try?  Download the app, click HERE to watch how the program works.  Your first ride is free, subsequent rides only $1 per half hour, .50cents per half hour for students, while other ride share programs run as much as $3.50.
LimeBike-E is the electric assist model with rechargeable lithium battery power that remains on at all the times, ready for it's next rider.  Equipped with a 250 watt motor with an estimated 62 mile maximum range, and top speed of nearly 15mph, expected to make it's debut in the LA market sometime late January 2018.   Competitive use fees of  $1 to unlock and $1 every 10 minutes to operate ($6.00hr) make this model appealing, especially for those who may not be in shape to pedal a traditional model.  A 50% discount is offered to students and low income riders.  A roving crew will  "hot swap" the battery to keep the LimeBike-E electric assist model bike battery charged at all times.
For a Map of LimeBike cities and campuses nationwide click HERE.  By mid December 2017 Americans had ridden 1 million rides on the LimeBike as the announcement came of a European launch of 1000 bicycles divided equally between Frankfurt, Germany and Zurich, Switzerland.

Women Bicycling Logo is a Registered Trademark