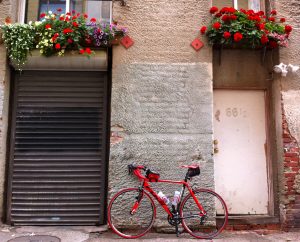 Welcome to

, an online advocacy magazine promoting health, wellness and fitness featuring human interest stories encouraging women to be all they can be!
In this hectic world full of busy work and family schedules and countless distractions from living a quality life we should each stop to make time for our health and well being first.  Health is the key to long term happiness.  Remember, you cannot help others if you do not take care of yourself first.
Read 

to be uplifted and inspired.  D-stress your life with mindfulness and meditation techniques, implement yoga into your exercise routine, eat healthful foods, get fit – exercise. 

Take up cycling it's fun and liberating too, great for body, mind and spirit – a sport that can be enjoyed alone or in a group.  Whether you want to take up cycling for your overall health, weight loss, meet fitness minded friends, compete or participate in cycling events or ride for a cleaner environment, ride a bike and discover first-hand a myriad of benefits.
​
​      Wishing you good health, happiness and new adventures!