My Stolen Bike's 5,000 Mile Journey
What I Learned from My Stolen Bike's 5,000 Mile Journey
This past January, after a few days of rain, I was ready to get back on my bike with my local women's bike club, which I ride with two to three times a week. I had a new road bike, but it was in the shop, so I decided to ride my special old "movie bike." As a group, we headed toward a new coffee shop for its monthly "coffee and cars" event. I knew I would see some familiar faces there, and as we approached the parking lot, perhaps some would recognize my movie bike.
A few years earlier, I used a local venue to premiere a documentary I helped make, "The Ride of My Life," in which I talk about how my health suddenly and inexplicably started to deteriorate, how I went from running marathons and climbing Mount Kilimanjaro in Tanzania to not being able to walk around the house without pain. After years without a diagnosis, I finally learned I was among the three to five people per million who suffer from Relapsing Polychondritis (RP), an autoimmune disorder that attacks the body's cartilage. Afraid at first, I eventually decided to get back on my bike and raise awareness of my disease, along with all autoimmune diseases, by recruiting my friends, family, and, of course, my cycling pals. On the poster for "The Ride of My Life" is that same white bike.
However, when I left the bike leaning against the glass wall outside, near the front door of the coffee shop, with my light and reflector still blinking, I wasn't thinking about the documentary or my illness. I was too busy catching up with old friends. But when I came outside, still wearing my cycling shoes, the bike was gone.
As my friends asked shoppers in the strip mall if they had seen the bike, I called three people: the police, my husband, and Kyle, the guy who runs the local bike shop. All three came right away. Thankfully, Kyle knew how to describe the bike better than I did (Brandon at the bike shop texted a copy of the movie poster with a picture of the bike). While my husband drove me home, my first thought was a sigh of relief. "It's okay," I said to myself. "You have another bike." But when I got home, I saw something that changed my mind. Three years earlier, my husband and I organized a bike ride at Laguna Seca to raise awareness for RP. We printed t-shirts, one of which made it into a quilt I now saw in my living room. Suddenly, it hit me. This wasn't just about a bike. I had to get my movie bike back.
A police officer, who is also a cyclist, suggested I register it as "stolen" on Bike Index, which I did that day, and then I posted about the incident on the closed Facebook group for my bike club. At first, I didn't want to broadcast the story, but other friends started to spread the word through social media, and soon, it seemed like all of South Bay knew what had happened. And they were there to help. As my friend wrote on his blog, "The bike thieves probably don't know that the South Bay cycling community is like a family. We hurt together, but we also fight together."
Kyle's shop expedited the repairs on my new bike, and in the interim, many good friends and acquaintances offered to lend me their extra bikes. The response was more than I could have dreamed of (strangers even offered to start a GoFundMe to replace the bike, and another friend offered a reward for the bike's return), but still, I started to dodge the questions that people kept asking. I didn't have any answers. I didn't know what happened to my bike.
A few weeks later, I got an email through Bike Index from a woman in Virginia. She told me that she just spent a lot of money to purchase a bike on eBay. After she made the purchase, she got a little nervous and Googled the bike. The first result was its entry on Bike Index, listing it as stolen. When she searched the distance between the seller's location and our coffee shop, it was only a dozen miles. "I think it's a wicked coincidence," she wrote. She also said it appeared as if the pedals didn't go with this bike.
Anxious that this was a part of the same scam, I called her. It quickly became clear that she was a kind woman concerned about returning my stolen bike, so we started working together to track it down. The seller didn't give a name. The buyer encouraged the seller to ship the bike from a local bike shop, which she tipped off about the stolen property ahead of time. Instead, the seller shipped the bike from a nearby postal center. Then, the seller went quiet, and as a result, there was little the police or eBay was able to do.
When the bike was packed up, we had a tracking number, so I started following my beloved movie bike on its cross-country journey: from California to New Mexico to Mississippi to Virginia.
At this point, I felt I was on my own to manage the case, and I had help from the woman who bought my bike. She wrote, "I am starting to feel like I was meant to be the person who found it on eBay so it could come back to you. I am happy to play my role in the universe's plan :)" She tried her best to get the shipping company to reroute the bike back to me, but to no avail.
A week later, the bike arrived in Roanoke, and true to her word, she returned it to me via my bike shop. Since she didn't alert the police first, eBay refused to reimburse her, but all that she asked for in return for her dozens of emails and calls, not to mention the money she'd spent, was a photo of me on the bike.
When I finally saw the bike again, it looked different. The pedals were odd, my decals removed, the serial number changed, and the handlebars re-positioned. It was definitely my bike, which I realized because Miguel, who built the bike, used a mix of components. I mailed the buyer a thank-you note and a check, which, unsurprisingly, she was reluctant to cash. Finally, she agreed. "I am going to put it toward a bike, of course," she wrote me. "It will allow me to buy one I could never afford otherwise, and that way we will both think of each other sometimes when we ride. And when we do, I expect from time to time we'll both tell the story of two women on opposite sides of the country, brought together by a love of cycling and a stressful set of circumstances!"
After Kyle, Brandon, and Miguel cleaned and resuscitated the movie bike, I placed it on a trainer and parked it in my house. It's never going to be loaned out. It's never going to leave my house again. As any rider knows, bikes are better cruising down an open road than they are as indoor exercise equipment, but my bike is too special for me to risk losing again. It's a reminder of how a sport I love helped me to transform from a patient diagnosed with a three-in-a-million disease to an activist for a cause greater than myself. It gave me the ride of my life.
To this day, people still want to know what happened to the bike thief. Eventually, I got snippets of a story about the seller on eBay — something about buying it at a swap meet for a daughter in Mexico who couldn't use the pedals or shift the gears. For all I know, the seller could've been just as blameless as the buyer, and I'm fine with the story ending there. What this ordeal really showed me is that strangers can be endlessly kind, from the South Bay residents sharing my post on social media, to the people now asking me for "Race for RP" decals, to the buyer, my new virtual riding buddy across the country. For me, that's what the cycling community is — a collection of strangers ready to help out one of their own. And though I hope no one ever has to track down their stolen bike, if you do, I encourage you to lean on this family — and to register your bike on Bike Index!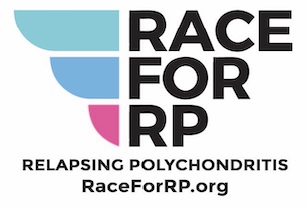 The Women Bicycling Logo is a Registered Trademark