3rd Los Angeles Autoimmune Walk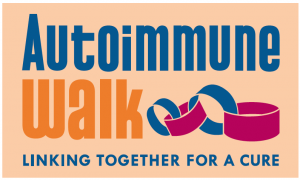 SAVE THE DATE!  Saturday, November 11, 2017 for the 3rd Los Angeles Autoimmune Walk!
Registration begins at 1:00 p.m. Register/Donate: AutoimmuneWalk.org
With more than 100 autoimmune diseases on record from Addison's disease to  Wegener's granulomatosis (GPA), either you a loved one or friend are bound to be one of the fifty million (50M) Americans nation wide who suffer from some form of autoimmune disorder.  The American Autoimmune Related Diseases Assoc. Inc. – "AARDA" has been a leading advocate for autoimmune diseases for twenty -five years now.  AARDA is dedicated to the eradication of autoimmune diseases and the alleviation of suffering as well as the socioeconomic impact of autoimmunity by fostering and facilitating collaboration in the areas of education, public awareness, research, and patient services in an effective, ethical and efficient manner.

Please invite your family and friends to come out and support the eradication of autoimmune diseases by registering to participate at the 3rd Los Angeles Autoimmune Walk, November 11th, 2017.  Where?  Culver City Park, 9800 Jefferson Blvd. (corner of Duquesne), Culver City, CA 
Enjoy Live Bands | Silent Auction | Celebrity Walk of Fame | Food Trucks | &  Auction!  Bring your family and friends to support this great cause.  For more information Contact: walk@aarda.org * Phone: 855-239-2557
The Women Bicycling Logo is a Registered Trademark