Blood Road a Documentary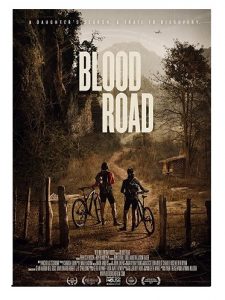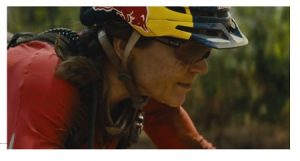 "Blood Road" is a documentary released in 2017, produced by Red Bull Media House.  More than a film documenting a 46year old woman's emotional trek on a mountain bike as she and a local woman cycle the 1,200miles (1,930km) to reach a Vietnam war era Air Force jet crash site.
Rebecca Rusch was 3 years old and daughter of an Air Force pilot shot down during the Vietnam war and reported missing in action in 1972.  Capt. Steven Rusch was the father she never knew.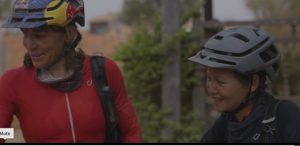 Between scenes of Rebecca's adventuresome trek, are short historical clips recounting Vietnamese soldiers strategy's of repairing war torn roads after bombings and the work it took to create new routes. Beyond the details, the film's highlight is the recounting of Capt. Ruschs' experience while in the war in the form of letters he sent home to family and the emotional, physical, and mental strength required by Rebecca, to endure traversing the Ho Chi Minh trail, cycling through jungles, crossing waterways, seeking a path through the darkest of caves and traversing mountains to reach redemption.  To view FREE documentary click HERE.
The Women Bicycling Logo is a Registered Trademark