New South Bay Bicycle Diversion Program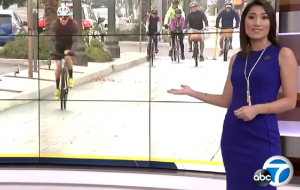 Southern California Bicycle Coalition concerned about public safety believes the new Bicycle Diversion Program introduced on New Year's Day is a long time coming and hopes the bicycling community and the public at large will support this program which promises to create safer streets, fewer conflicts, crashes and injuries.
Several South Bay cities decided to offer bicyclists cited for a traffic violation the option of enrolling in a bicycle safety class costing $50 in lieu of fighting the ticket or paying a fine costing hundreds of dollars.  Additionally taking the class would mean the ticket would not go on the cyclists record.  The fee would go towards the South Bay Bicycle Coalition's school programs which provides bicycle helmets and training materials for kids.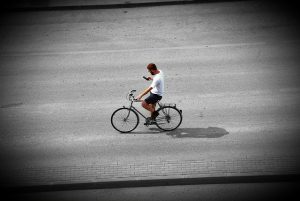 Such a program makes sense, since motorists have enjoyed this feature for many years now.  Cyclists and motorists are bound by the same traffic safety laws per the Department of Motor Vehicles code.  Click here for California Vehicle Handbook for cyclists rules of the road.
The ultimate goal of this new diversion program according to Charlene Di Paola, president of the South Bay Bicycle Coalition is to have "zero accidents, hopefully in the next two to three years."
Click Here to Watch Chanel 7 ABC News Report.
The Women Bicycling Logo is a Registered Trademark