Road Safety Involves Two Way Respect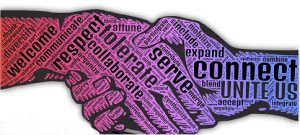 The California Highway Patrol (CHP) encourages motorists and cyclists alike to respect each other on the road.  Click HERE  for a short video message from the California Highway Patrol (CHP) on bicycle safety.  Note, that for the most part, "bicyclists have the same rights and responsibilities as motor vehicle drivers." (CVC 21200).
Also remember, most cyclists drive cars too, and to those motorists who do not ride a bicycle, you probably have family members who ride bicycles.  If each and every one would make a point to take to the roads with an attitude of respect for one another, as if we were driving or cycling next to someone we know and love, we could hope to enjoy far fewer accidents.
A famous song title comes to mind here by a legendary pop music icon and first female artist to be inducted into the Rock and Roll Hall of Fame (1986) entitled,  "R-E-S-P-E-C-T", sung by Aretha Franklin.  Let's save a life and enrich our motoring and cycling experience by showing each other a little respect when we take to the roads.
Women Bicycling is a Registered Trademark