MIPS Impact on Helmets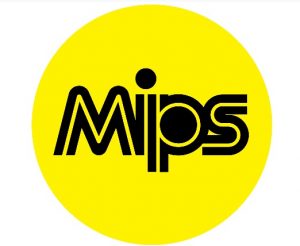 Multi-Directional Impact Protection System or MIPS is a technology developed by the Royal Institute of Technology in Stockholm, Sweden after Swedish brain surgeon Hans von Holst of the Karolinska Institute in Stockholm contacted them to explore how helmets were constructed.  Dr. von Holst believed that far too many people had suffered head trauma while wearing helmets.  Together they embarked on bio-mechanical research for head and neck injury prevention.
The result of  their combined efforts and bio-mechanical testing is a technology they call MIPS, which is added protection (incorporated into different types of helmets) against the rotational motion (or kinematics) transmitted to the brain from angled impacts to the head.  The MIPS protection system has been proven to reduce the rotational motion when incorporated into a helmet by absorbing and redirecting energies and forces otherwise transmitted to the brain.
The MIPS system is now incorporated into a wide range of helmet styles and brands including bike, snow, equestrian, motorcycle, motocross, auto, ice hockey, football, and military, providing improvements to head protection while retaining basic features of many helmets which typically provide ventilation, comfort, and fit.  Once  MIPS is fitted into a helmet, rigorous tests are performed to ensure added protection to the head adding merely 25 to 45 grams (0.88 to 1.58 ounces) of weight, depending on the helmet model.
For some wearing a cycling helmet is not fashionable, however, for those under the age of 18 in the U.S. it is the law.  For helmet regulation in your country click HERE.   Protecting your brain just makes goods sense.  The consequences of cracking ones skull and suffering a permanent brain injury and disability requiring caregivers for the remainder of ones life makes no sense.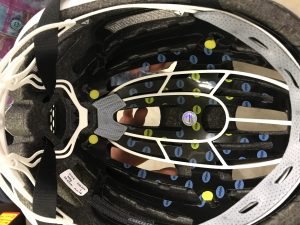 According to the Brain Injury Association of America, brain injuries are life threatening.  Approximately 52,000 Americans die every year from a Traumatic Brain Injury (TBI) and 5 million Americans have suffered a TBI requiring assistance in performing daily activities.  Click HERE to check out styles and brands of MIPS fitted helmets.  Photo (right) shows the inside of a MIPS helmet.
Women Bicycling is a Registered Trademark