Le Ride, 1928 Tour de France Relived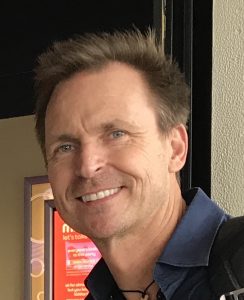 Phil Keoghan (pictured left) is a New Zealand native and bike enthusiast who has traveled to more than seventy countries as an Emmy award winning producer, writer, television host and cameraman.  Keoghan's most recent achievement  is the well received documentary, "Le Ride", a sports documentary which he directed, narrated and stared in, his wife Louise was co-producer on this film.
Le Ride while not a race has Keoghan and his buddy Ben Cornell cycling together as they retrace the 1928 Tour de France race on period bicycles, attempting to follow the same route and time schedule.  Of course quality of roads is only one facet of the ride that has greatly improved over the last 85 years.  Le Ride features the first English speaking cycling team to participate in the Tour de France in 1928.  Australians Sir Hubert Opperman, Ernie Bainbridge, Percy Osborne, and New Zealander Harry Watson each participated at a great disadvantage in this most grueling of races.  In 1928 these four men traveled for weeks by ship with an additional five hundred miles by train, before reaching their Paris destination to discover they would not have the additional six teammates waiting to join them as promised, while every other team consisted of ten seasoned athletes.  The purpose of the additional riders was to take turns leading,  allowing teammates a reprieve from the wind.  TDF teams were also allowed substitute cyclists who were fresh to help their team to victory, however in doing so the replacements would not be allowed to win or place themselves.   Disadvantaged from the start, the first English speaking team were brutalized by the press before they even started the race, for not having a chance whatsoever of finishing the first day let alone completing the race.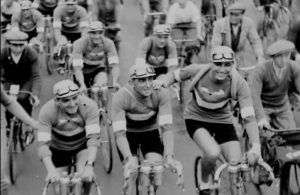 The 1928 TDF consisted of 164 men who carried their own spare tires as they rode 30 pound steel bicycles without gears, having marginal brakes, traversing 3,338 miles in a mere 26 days.  Teams ascended 132,329 feet over the Pyrenees and the Alps as well as the perimeter of France, starting in Paris then cycling counter-clockwise over countless unpaved roads while enduring hot summer temps, 22 stages in all. This brutal course was intended to result in a last man standing, with only the crème de la crème racing to victory.  Forty one men finished the 1928 TDF race.
The athletes of that era had no concept of hydration or nutrition as they do today.  Mr. Keoghan explained that in 1928 the athlete's urine ran black, before and after photos of athlete's in the TDF painted a grim picture of the torment their bodies endured during competition.   This speaks to the true grit and determination they possessed.
Remarkably New Zealander Harry Watson's family had no idea of his impressive achievements during his lifetime and were only revealed when Le Ride first premiered in 2016 in Christchurch at the Isaac Theatre Royal as part of the New Zealand International Film Festival.
Mr. Keoghan said of fellow New Zealander Watson, "He's one of these almost reclusive persons who went overseas and did extraordinary things but being your typical Kiwi where you don't tell everyone about your achievements, slipped back into the country and didn't tell anyone.  The fact that he was a New Zealand cycling champion seven times and broke records that stood for decades and that he's not in the sporting Hall of Fame is sad to me.  I really feel he deserves to be there.  He did not win the Tour de France of 1928 but when you think about what he achieved in his life, he deserves to be there."
Filmed in France in high definition 4k featuring panoramic views of breathtaking French landscapes.  Cyclist or not, you can't help but be caught up by the intrigue as the story of underdogs unfolds and the first English speaking Tour de France team makes good against all odds.
Click here to watch Movie Trailer
The Women Bicycling Logo is a Registered Trademark