World Champion, Nancy Avitabile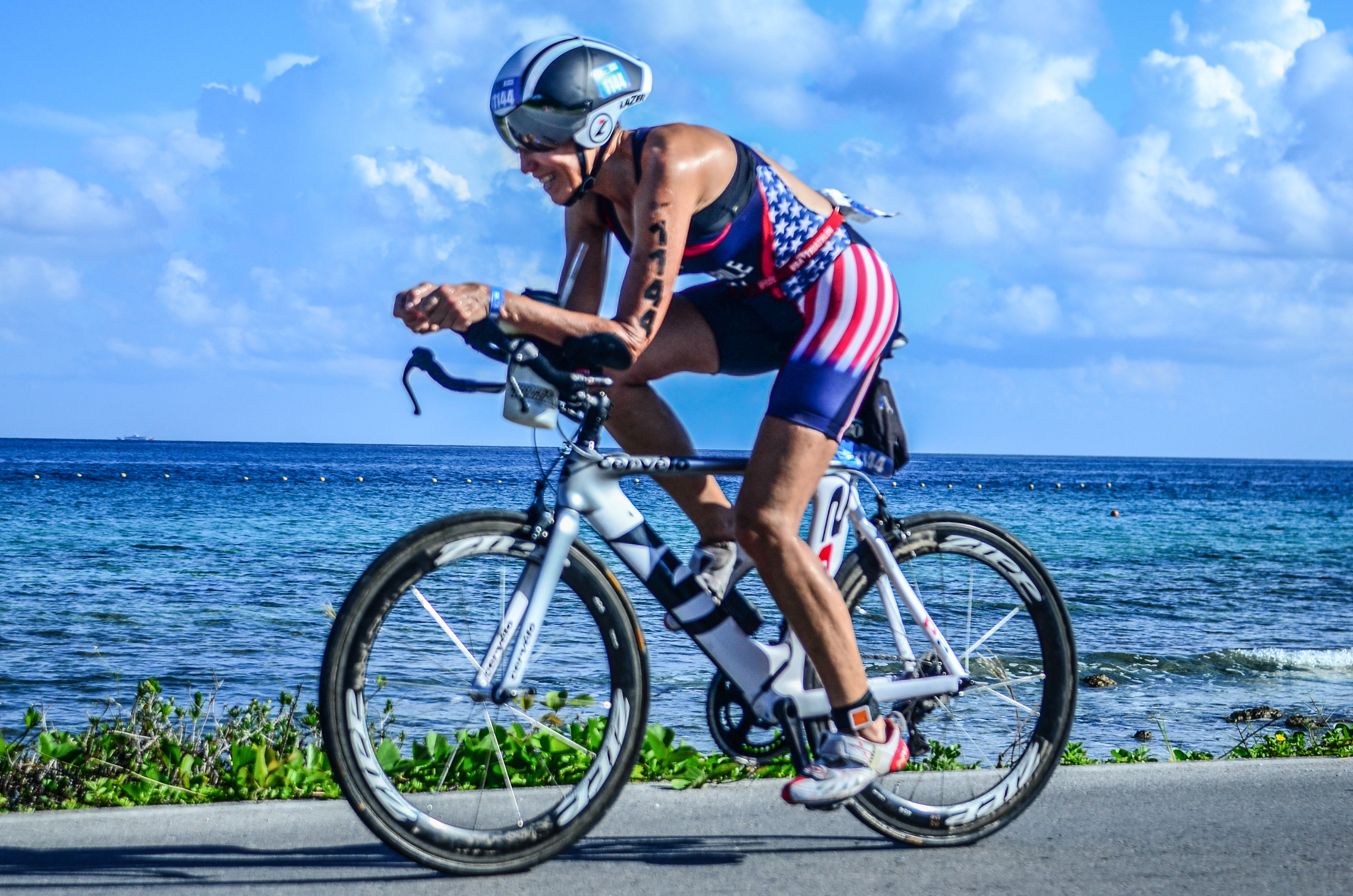 In 2013, I was having an excellent triathlon racing year with Team USA with plans to compete at the World Triathlon Championship in London later in the year.  However, in late June I suffered an injury to my Achilles tendon which caused me to drop out of racing for the rest of the year.  In November 2013 after having Achilles tendon surgery I found myself in a cast for one month and a boot for another.
 Very depressed because I couldn't race – couldn't even walk.  That's when I made a decision to win the World Triathlon Championship for my age group (age 65- to-69) in 2015.  Now, I had never placed higher than 5th in world competition so I was going to have to develop a winning plan and knew I needed help, so I hired a triathlon coach and asked my family and friends to support my goal.  Once recovered from my injury I rode with an excellent group of cyclists who helped take my biking up to the next level.  My running coach helped me recover from the injury in time for the big race.  My family all planned to come out to cheer me on at the 2015 World Championships which were being held in Chicago.
It was an almost perfect race for me as I took the lead after a very strong bike ride and kept it to the finish line winning by more than 3 minutes, becoming the 2015 World Triathlon Champion for my age group.  It took lots of work and support, but I never lost sight of my goal.  Seeing my cheering section of 12 family members and friends made it all worthwhile.
Nancy Avitabile is married and the proud mother of 2 children.  She is a C.P.A. by profession.   Nancy hadn't ridden since she was a child and took up cycling again in her early 40's.  Nancy has enjoyed swimming since high school.  Later she started running marathons which is when she met her future husband and the rest is history!
Women Bicycling Logo is a Registered Trademark