CicLAVia – A Day to Remember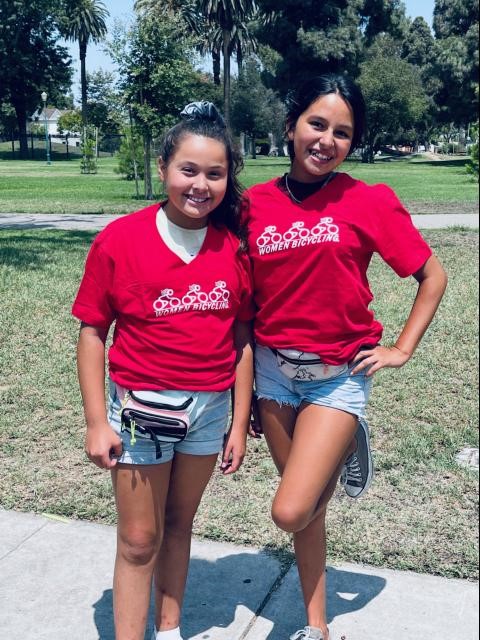 The latest free to the public CicLAVia event was held, Sunday, August 15th, in Wilmington, CA.  A short two and one half mile ride was enjoyed by young and old alike.  If you didn't have a bike, you were free to walk, jog or take a free PedMobile along the route. Numerous booths and food trucks were present.
The California Highway Patrol distributed an array of goodies to delight kids in particular, and riders of all ages with high visibility snap on wrist bands encouraging riders to be safe, be seen, be smart. CHP also gave new bike helmets which they fitted and distributed to numerous kids who didn't have a helmet.  (By law, all bicycle riders under the age of 18 must wear a bicycle helmet while riding on public roads. CVC §21212)  Please click on the link to quiz yourself. Do YOU know the laws concerning cyclists and pedestrians?  Wear a helmet to help prevent potentially life threatening head injuries.
Wilmington Neighborhood Council's booth encouraged passers by to, "Spin to Win" prizes, which included an array of branded merchandise; canvas bags and t-shirts. Also given were water bottles, Cliff bars, antibacterial gel and wipes, as well as community related information. There were other civic minded booths as well as an array of beverage stations along the way.  Some enjoyed the view of the Port of Los Angeles as they rode the bike path into Wilmington Waterfront Park.
Women Bicycling donated dozens and dozens of  t-shirts for the event that were enthusiastically received. The following are a small sampling of a few recipients who enjoy cycling and took part in CicLAvia, Wilmington.  It was great to see so many women and their daughters riding bikes and having a wonderful time together!  Stay tuned!  Don't miss the next CicLAvia event –  Sunday, October 10, 2021 9am — 4pm CicLAvia–Heart of LA
Women Bicycling is a Registered Trademark