Safe Cycling Tip – "On Your Left"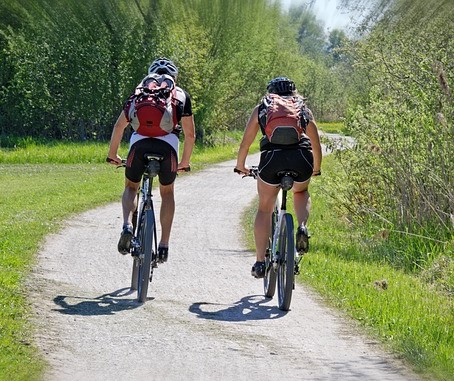 Safe Cycling Tip – When cycling, always announce your presence before passing another cyclist.
It's both proper etiquette and common sense to announce your presence by saying, "On your left" or by ringing your handle bar mounted bell when passing another cyclist.   No need to shout, simply speak in a normal voice before you reach the cyclist and ALWAYS, ALWAYS pass on the LEFT.  Be predictable, obey the Rules of the Road.  Refer to your states Drivers Handbook for details, for example see, California.  Washington State. Oregon.
Most bicycles don't make any noise, so you can understand how passing another cyclist in a stealth manner could startle even cause an accident when passing.  You'll find cyclists who abide by the Rules of the Road will appreciate your concern for safety and etiquette, perhaps even thank you.  Be safe, predictable, courteous and enjoy your ride!
The Women Bicycling Logo is a Registered Trademark