Linking Together for a Cure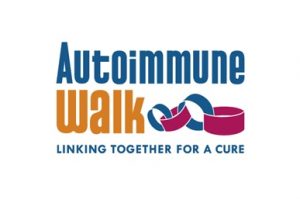 Do you know what the major cause of serious chronic disease is in America?  The answer – autoimmune disease of which there are more than 100 types.   ARRDA (Auto Immune Related Diseases Association, Inc.) explains, "One of the functions of the immune system is to protect the body by responding to invading microorganisms, such as viruses or bacteria, by producing antibodies or sensitized lymphocytes (types of white blood cells). Under normal conditions, an immune response cannot be triggered against the cells of one's own body.  In certain cases, however, immune cells make a mistake and attack the very cells that they are meant to protect. This can lead to a variety of autoimmune diseases. They encompass a broad category of related diseases in which the person's immune system attacks his or her own tissue."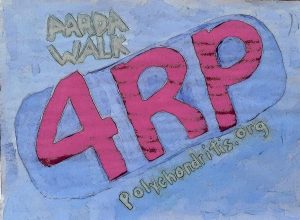 A few of these diseases include;  type 1 diabetes, lupus, celiac, multiple sclerosis (MS), Crohn's, autoimmune hepatitis, rheumatoid arthritis, Graves' disease, Hashimoto's thyroiditis, and many more.  Approximately 20 percent of the population or 1 in 5 (50M) Americans suffer from an autoimmune disease.  Estimates are that 75 percent of those sufferers nationwide (approximately 30 million) are women.  Unfortunately this is a women's health issue that is both under funded and scarcely discussed.  AARDA has launched nationwide walks to change this and they are seeking your help.  Whether or not you are one of the 50 million men or women with an auto immune disease, or know someone who has you can help by locating a walk near you and giving it your support and enlisting others.  If you are not able to participate physically for any reason, please don't feel excluded, you are welcome to participate in a "virtual walk." Please visit AARDA's Autoimmune Walk website and join the movement, "Linking together for a cure" for ways to participate.
Emmy-nominated actress Kelly Martin has been AARDA's walk Ambassador since 2012.  The next walk will be held:Saturday, November 17, 2018 at Culver City Park * 9910 Jefferson Blvd., Culver City, CA  90230 * TIME: 11:00a.m to 2:00p.m. * Registration Donation $25.00

See the top of the Autoimmune Walk page to locate upcoming walks from New York to Los Angeles.  If you don't see a walk near you, please consider contacting AARDA to launch a walk in your area.
CONTACT: Via E-mail:  walk@aarda.org OR, Call the National Coordinator at (855) 239-2557.
The Women Bicycling Logo is a Registered Trademark