Bicycle Angels Helping Charities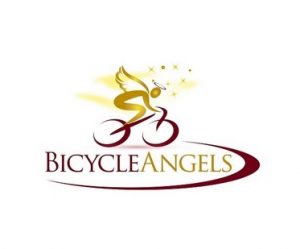 Bicycle Angels is a non profit organization with an all volunteer staff who had it's start in Redondo Beach, California in 2009.  It has since spread it's wings to three states with five locations. (Los Angeles, San Francisco, San Diego, Las Vegas, and Salt Lake City) Their purpose is to purchase road bicycles offering free use to people who enter bike rides and triathlon charity event fundraisers.   Starting with only four bicycles, to date they have more than 160 helping individuals raise more than $1.6 million dollars for 16 wonderful charities.  Some of these charities include the Leukemia Lymphoma Society, Children's Hospital Los Angeles, AIDs LifeCycle,  California Bicycle Coalition, Police Unity Tour.
Bicycle Angels President David Gold has created a GoFundMe campaign page to raise $20,000.00 with plans to add forty (40) additional road bikes to their fleet, bringing the total number of road bikes to approximately 200.  Imagine how much more money could be raised for charity utilizing an additional forty bicycles!   Remaining mindful that they are a non-profit themselves they want to stretch your valuable tax deductible donation as far as it can go by attending the Interbike Conference in Las Vegas this month to seek a manufacturer willing to give a great deal on a bulk purchase of new road bikes for a great cause.
Can you help Bicycle Angels reach their goal?  Even if you don't ride a bike you can play an important part behind the scenes in raising funds for charitable causes.   https://www.youtube.com/watch?time_continue=9&v=jLkj_jwWBo8